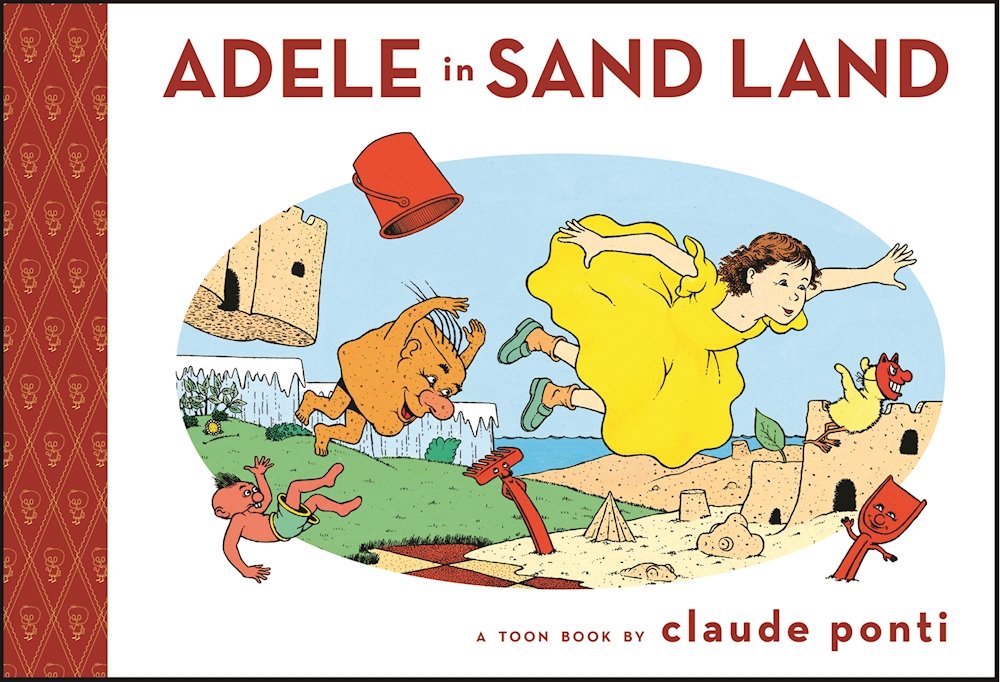 Adele in Sand Land
Author: Claude Ponti
Publisher: TOON Book
ISBN-10: 1-9431- 4516-4
ISBN-13: 978-1- 9431-4516- 4
Disclosure: A free copy of this book was furnished by the publisher for review, but providing a copy did not guarantee a review. This information is provided per the regulations of the Federal Trade Commission.
This delightful 38-page small hardcover picture book for kindergarten to first-grade readers is reminiscent of Winsor McCay's highly-detailed "Little Nemo in Slumberland". Mama takes preschooler Adele to the sandbox in the city park. While Mama chats with a friend, Adele has a dreamlike magical adventure with
her stuffed doll, the sand in her pail, the Masked Chickie, a Sand Dragon, several furballs, and more. Ponti is a very popular French author of children's picture books; this is an American edition of his 1988 "Adele et la Pelle".
This $12.95 picture book for first readers is highly recommended.
http://www.toon-books.com/adele-in-sand-land.html" rel="nofollow">