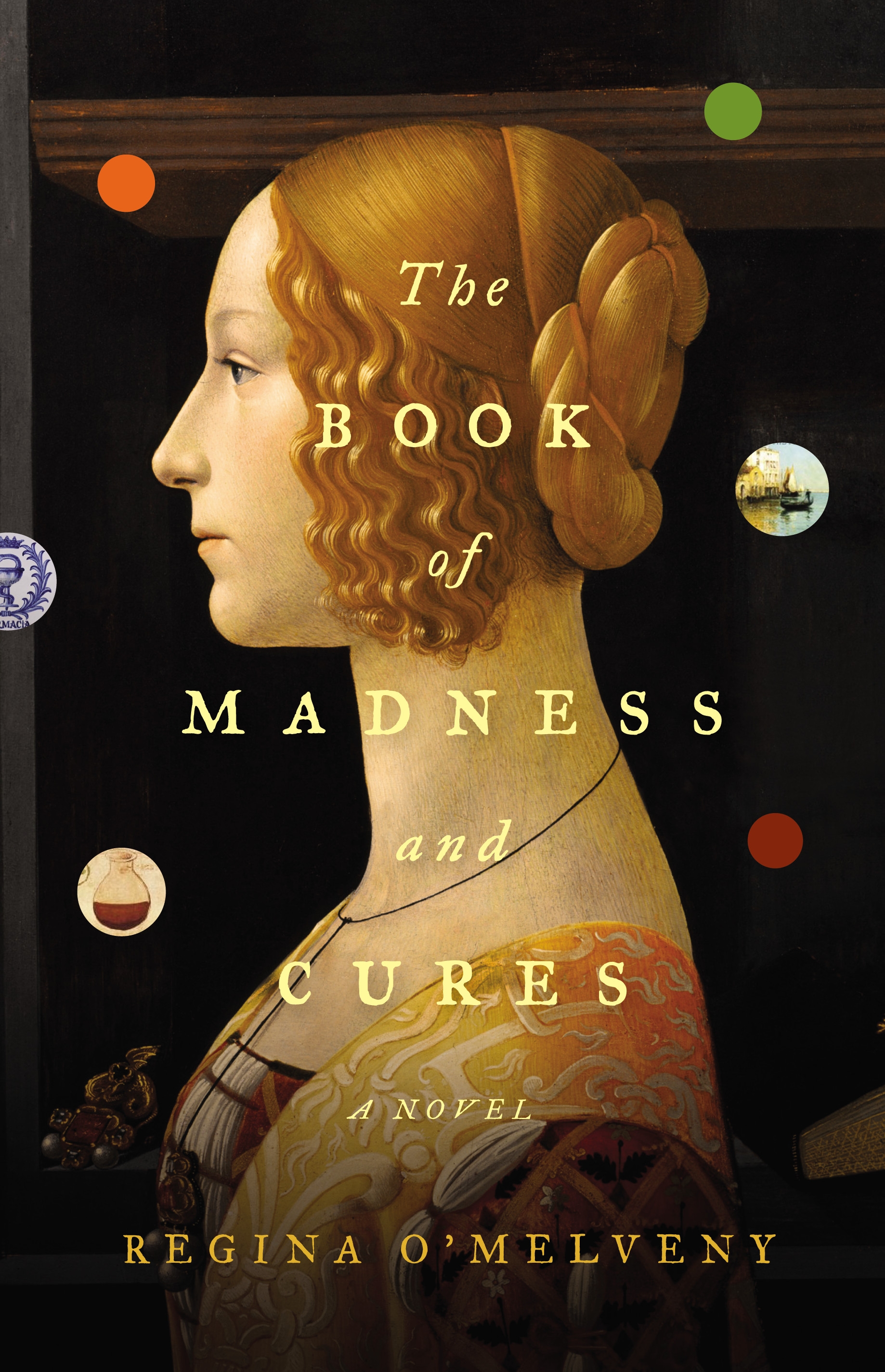 The Book of Madness and Cures
Author: Regina O'Melveny
Publisher: Little, Brown and Company
Imprint: Little, Brown and Company
Pub Date: April 03, 2012
ISBN: 9780316195836
Take a trip to 16th century Venice with Regina O'Melveny's marvelous book, THE BOOK OF MADNESS AND CURES. In it, we follow Gabriella Mondini, a complicated and dedicated doctor in a world dominated by men. Gabriella's father has disappeared and the doctors of the town have stripped her of her right to practice medicine so Gabriella makes a life changing decision. She will set out into the world, accompanied by her servants and find her father. The book follows her incredible travels through a world vividly depicted by the author who brings the 16th century to life.
I adored this book and loved Gabriella. She's determined, feisty, unconventional and very real. She has her flaws as we all do and those infuriating little things make her so believable. I loved the idea of a woman traveling through Europe, essentially alone in a time dangerous for a woman alone. The people she meets along the way and the things she learns make it an incredibly interesting read. At one point, she finds a village of only men – they have burned all the women as witches. Making a narrow escape, she continues on her way finding out more about her father and contributing more to their mutual work – a book about cures.
The language of the 16th century is cleverly woven into the story as Gabriella reads or writes in the book. Strange cures and herbal remedies make it even more fascinating as well as adding to the mystery of Gabriella's father. There is a love story too, almost as a side note but still deeply important. As she travels farther and farther from home, Gabriella learns more about her father, her family and herself. This is a journey of discovery.
Highly recommended. This book is unusual, fascinating, at times haunting and simply wonderful.
Suggested hashtags: #amoxcallireviews #books #historicalfiction #bookreviews
Book description from the publisher:
Gabriella Mondini is a rarity in 16th century Venice: a woman who practices medicine. Her father, a renowned physician, has provided her entrée to this all-male profession, and inspired in her a shared mission to understand the secrets of the human body.??Then her father disappears and Gabriella faces a crisis: she is no longer permitted to treat her patients, women who need her desperately, without her father's patronage. She sets out across Europe to find where-and why-he has gone. Following clues from his occasional enigmatic letters, Gabriella crosses Switzerland, Germany and France, entering strange and forbidding cities. She travels to Scotland, the Netherlands, and finally to Morocco. In each new land she probes the mystery of her father's flight, and opens new mysteries of her own. Not just mysteries of ailments and treatments, but ultimate mysteries of mortality, love, and the timeless human spirit.??Filled with medical lore and sensuous, vivid details of Renaissance life, THE BOOK OF MADNESS AND CURES is an intoxicating and unforgettable debut.
About the author:
Regina O'Melveny's poetry has been published widely in literary journals, garnering several prizes.  She grew up at the edge of pungent chaparral in La Mesa, California, and chose to enroll at Callison College–a school of International Studies at the University of the Pacific–almost solely based upon the fact that the second year would be spent in India.  Thus began her many extended travels that would later inspire The Book of Madness and Cures, her first novel.  She lives in Rancho Palos Verdes, California.
Disclosure:  A free copy of this book was furnished by the publisher for review via NetGalley, but providing a copy did not guarantee a review. This information is provided per the regulations of the Federal Trade Commission.