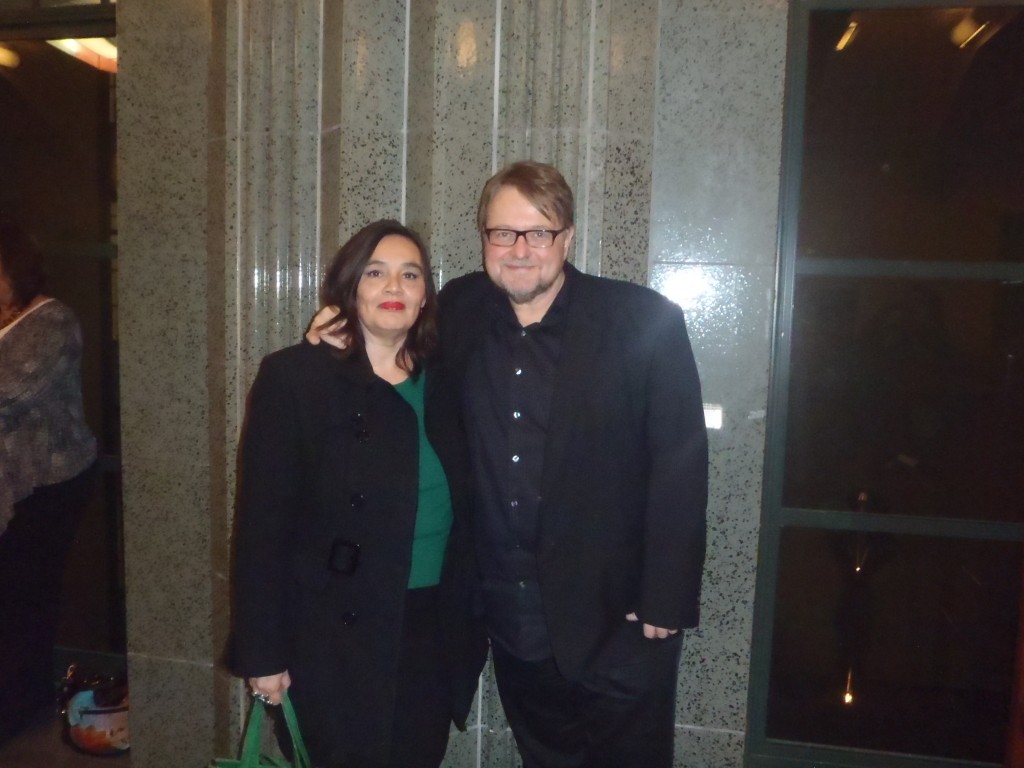 Yesterday it was my privilege to head over to the Los Angeles Central Public Library to listen to Luis Urrea speak about his new novel, Queen of America. I first met Luis several years ago when I went to interview him at a signing at Vroman's Bookstore in Pasadena. The signing went long; I never got my interview, but we had a wonderful chat and have remained steadfast acquaintances on Twitter. I've since tried to fit my schedule to one of his Los Angeles appearances, but it seemed we were always missing each other so I was thrilled to be able to attend the event last night.
I found out about the event via Luis on his Twitter account @Urrealism and hurriedly registered for the event. It was the first I'd heard about the programs and events put on by ALOUD-LA at the Central Library. I wish I had known about it sooner, but I'll be at future events.
The event was great. First of all, the Los Angeles Central Library is absolutely gorgeous. I love the building and we're old friends. I think I've walked those stacks thousands of times. I've read by the fountains, the roses, used the computer room, wandered up and down escalators more times than I can count. The architecture is just fabulous. One of these days I need to spend the day there just photographing all the different elements.
Luis Urrea was standing at the podium when I walked in a few minutes late. I grabbed a seat just in time to see him go from a seemingly unassuming, quiet author to the King of the Rancho. His reading from memory of Don Tomas Urrea was amazing. I could see the dancing horse, the lasso, and the party where Tomas rode into in his kingly style. What a performance!
Later, he sat in conversation with Carolyn Kellogg of the L.A. Times to discuss the book, his writing process and more. It was quite the entertaining hour and reminded me of just why I like this author so much. He's not only a brilliant writer, he's just a hell of a nice and very real guy. Approachable. Familiar. Most of all, fun. He's damned entertaining and I can't wait to dig into Queen of America.
Afterwards, I waited for a line of people to get their books signed and spent a little time chatting to Luis and his lovely wife Cindy. Beautiful venue, great reading, lovely people. All in all, a wonderful night in literary Los Angeles.